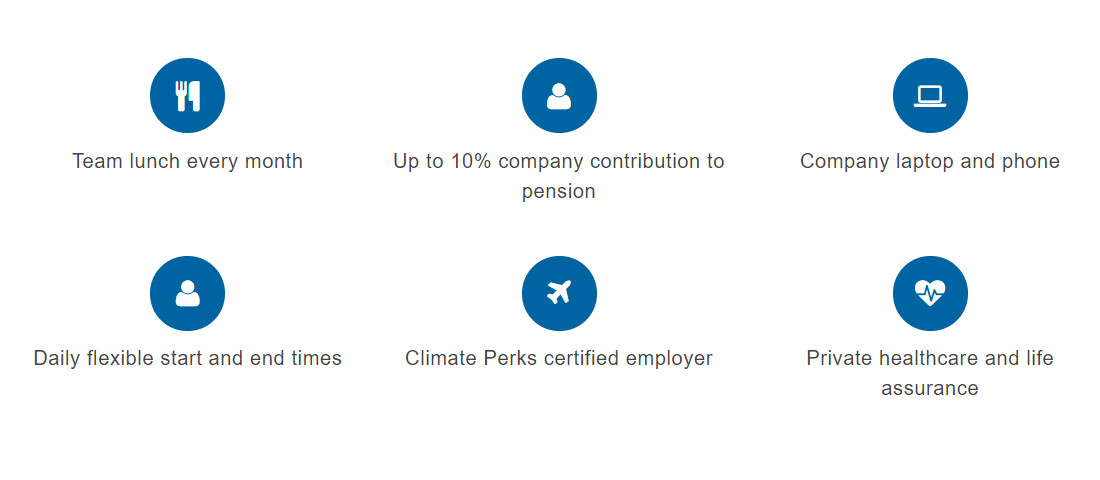 ---
Who we are
Our Vision: At Decerna, we are committed to ensuring real reductions in carbon emissions, and making a real impact on climate change.
We are a growing highly technical team, who work purely on a range of projects related to renewable energy, energy storage and decarbonisation, and as such our team have many opportunities to learn new skills and have new experiences in the low carbon industry.
We provide technical advice and guidance to a range of clients, to help them make the right decisions to reduce energy use, and reduce carbon emissions. This ranges from technical reports of energy efficiency and renewable systems, through to utility scale renewables and storage.
Our Purpose: Providing technical expertise and guidance to ensure the rapid delivery of low carbon and renewable solutions.
---
Vacancies
We are currently searching for a range of new staff members, please find a full list of open positions at: https://decerna.breezy.hr
---
General Vacancies
We are a growing company, and are always interested in taking speculative CVs. We are interested in people with a passion for renewable energy and technical hands on experience. If you wish to submit a CV speculatively, outside of the above vacancies, then email it to careers@decerna.co.uk
---
Apprenticeships
We are currently not offering any apprenticeships. If you are interested in apprenticeships within renewable energy we recommend that you contact Northumberland College.