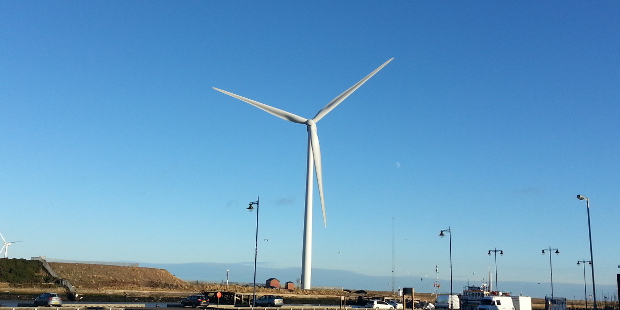 ---
12th August 2015 –  Please note, since this blog was published, there have been further announcements regarding Community Energy and renewable energy in general, and therefore this blog is no longer accurate. We will update this page as soon as time allows
---
2014 was a positive year, the Department of Energy and Climate Change began to support Community Energy, and there was the launch of Community Energy England (which we were one of the first commercial companies to join). Germany had shown with the numerous examples how it could work, and it seemed the UK government was supportive of similar measures over here. Community Energy could play a part in reducing fuel poverty, lowering greenhouse gas emissions, and improving energy security.
What a difference a few months makes. Now the Community Energy sector in the UK is under serious threat due to two major policy changes.
The Financial Conduct Authority (FCA) have changed the rules under which Energy Co-operatives can be established, and their controversial interpretation of the Co-operative and Community Benefit Societies Act essentially means the successful model of Community Energy demonstrated in Germany is now ineligible in the UK. The FCA also wish Community Energy organisations to be restricted financially to 'philanthropic levels'. To explain this in more detail, the Co-operative and Community Benefit Societies Act was an attempt to consolidate existing legislation. However, the issue is with the FCA's recent policy choices in interpreting what is meant by 'co-op', and 'community benefit'. Rather than keeping to the flexibility provided by the UN-recognised definition of co-ops, or to modern conceptions of social enterprise, the FCA has defined co-ops narrowly to the exclusion of Community Energy generators. It is also seeking to implement a policy that in practice makes mutuality, commerciality, and social value, incompatible.
Secondly, the tax rules were changed. Unlike small companies, Community Energy schemes are now unable to benefit from two major schemes, the Enterprise Investment Scheme and Seed Enterprise Investment Scheme tax relief. According to Community Energy England, the change has successfully already placed 20 Community Energy projects in danger of collapse.
These two changes together are believed by many involved in the sector to be a successful attempt to remove Community Energy from the UK, and ensure it will never be possible to replicate the German success in the UK.
At Decerna, we work with communities on energy projects, helping communities generate energy and save energy, lowering levels of fuel poverty. This is something we wish to continue doing, and hope that the recent changes can be reversed.
Community Energy England are working hard to get an amendment into the upcoming Finance Bill to give Community Energy projects a two year transition period with regard to tax relief. The FCA changes are currently under consultation and are also being challenged.
For more details on this, and how you can help, contact Community Energy England on: policy@communityenergyengland.org and check their briefing document at http://communityenergyengland.org/wp-content/uploads/2015/02/Unblocking-the-UK-Energy-Revolution-11-02-2015.pdf
For more on our Community Energy work, contact communityenergy@decerna.co.uk
Many thanks to Co-operatives UK for additional information contained within this blog