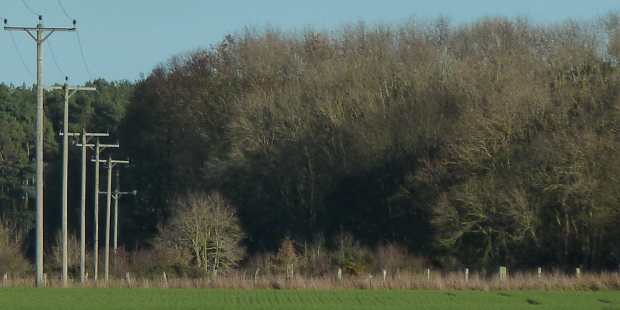 Pollywood Ltd, a UK based innovative SME has been working towards the development of a composite replacement for use instead of the existing tanalised/creosote treated utility poles.
Outline & objectives
Narec DE carefully examined the construction of the proposed new construction and produced a model within the software OpenLCA which could be used to undertake a Life Cycle Assessment (LCA). We then produced a similar model for the currently used poles and then undertook a full ISO 14040/14044 compliant comparative LCA of both products.
Life Cycle Assessment (LCA) is the study of the environmental impacts of a particular process. This can include the full life cycle of a product, from the mining of the original raw materials, to the end of life, where it is either disposed of or recycled. LCA can be used to compare the impact of different products to the environment, and to identify hotspots in a process to prioritise improvements to enable reductions in environmental damage.
Additionally, our grid connections team provided ongoing support via a series of telephone calls and emails. This support covered the practical aspects of introducing a new product into the utility markets. This included how and when the poles are accessed, the types of fixtures and fittings required, the stresses and strains applied to the poles and the electrical requirements of such systems.
Outcomes
The LCA modelling confirmed that for 18 impact categories (ReCiPe Hierarchist Mid Points), the new pole was better for the environment than the existing poles. The additional support allowed the design to be altered as required and provided comfort and confidence that the product is an ecologically and technically advance on the current market product.
Client testimonial
According to Quentin Copp, the Chairman of Pollywood Ltd;
Our Development Director, Richard Brough found the support that we received very valuable. The LCA modelling has been included in our submission to the Distribution Network Operators to support our application for funds to develop the product through to BAU. We have no doubt that this application was strengthened by your work and your reputation. The Narec DE support has also contributed to Sustainability Today making Pollywood Ltd the Construction Material Company of the Year.